The all-new Day+ is perfectly smart & comfortable for you and your baby, while not compromising on style and it just got even better!
Simply purchase and register a Day+ and receive a FREE 4moms rockaoo (Valued at $380!)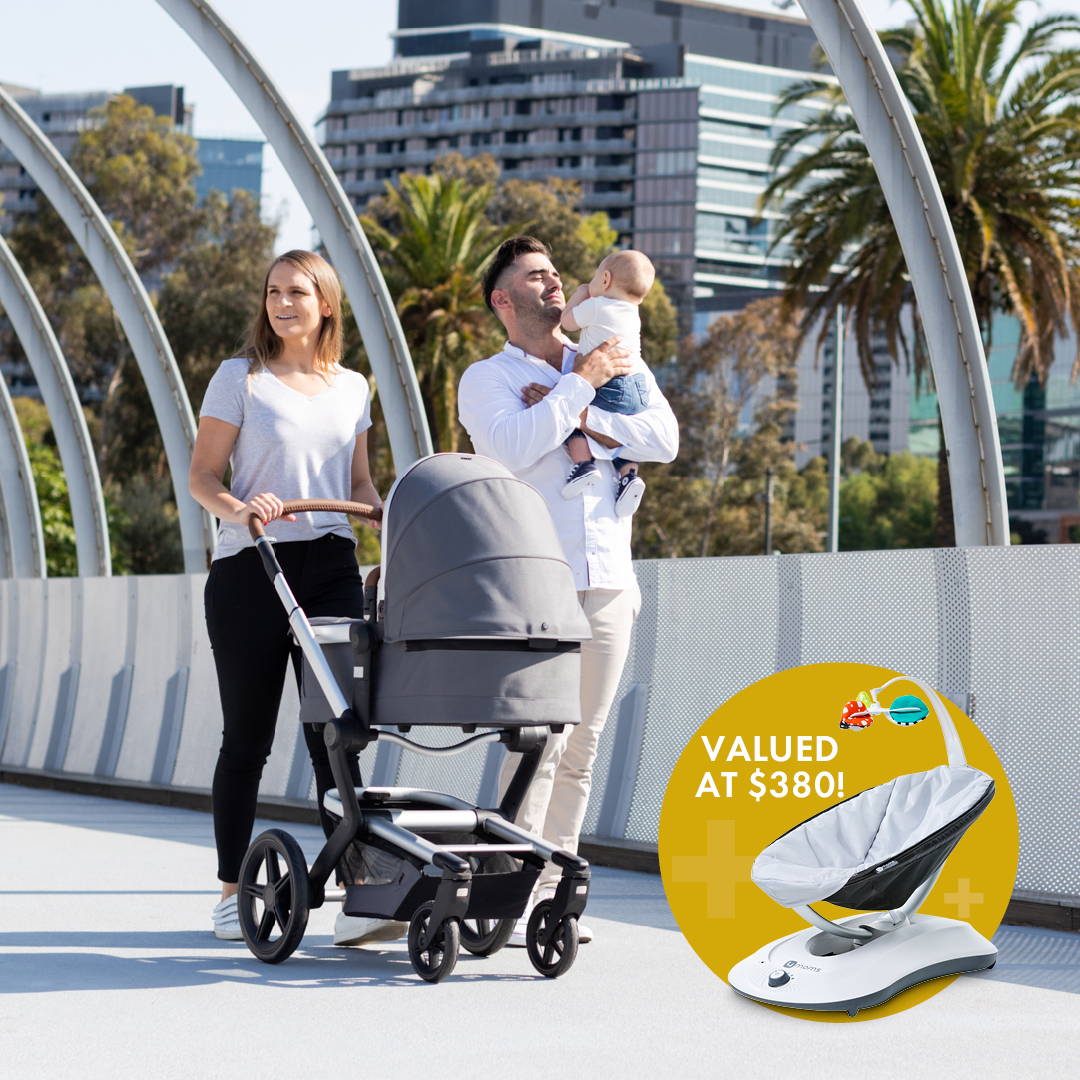 STEP 1

Register your brand new Joolz Day+ by clicking the button below
STEP 2

Once you receive your confirmation of registration:
email through this & your proof of purchase (receipt) to us.
STEP 3

That's it! That's all you need to do to receive your FREE 4moms rockaRoo!
About the Joolz Day +
The Joolz Day+ is easy on the eye and easy to use. Our award-winning designer pram is smart, comfortable and future proof.
A comfortable design that grows with your baby and is easy to use with just one hand. We've even integrated clever LED lights to improve visibility for those night owls. Plus with its lifetime warranty, the iconic Joolz Day+ is perfectly smart.
The Joolz Day+ is a 3-in-1 pram. It comes with a bassinet, seat and the possibility to add your car seat to the chassis.
Offer valid on all registered purchases before October 31st 2020. Register your purchased Day+ on the TABC registration page at www.theamazingbabycompany.com.au and receive a free 4moms rockaRoo. To be processed for delivery once registration is confirmed with proof of receipt. Please allow for up to 10 days delivery, subject to high demand of stock. Redemption offer is only valid to Day+ purchases who register a Day+ before October 31st 2020. Pram MUST be purchased in Australia BEFORE the 31st October 2020. Day+ pram MUST be paid in full, Lay-By WILL NOT be accepted. This promotion will NOT be extended under any circumstances and submissions made after October 31st 2020 will NOT be accepted.