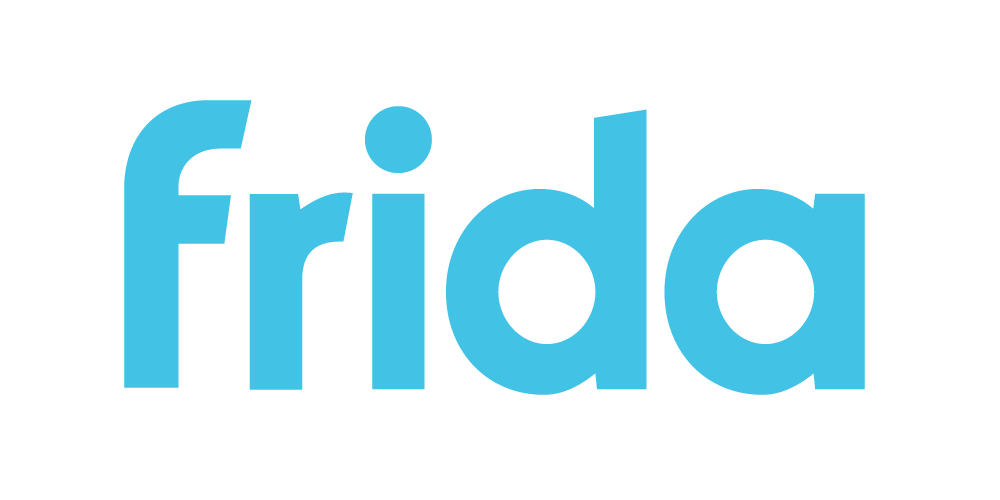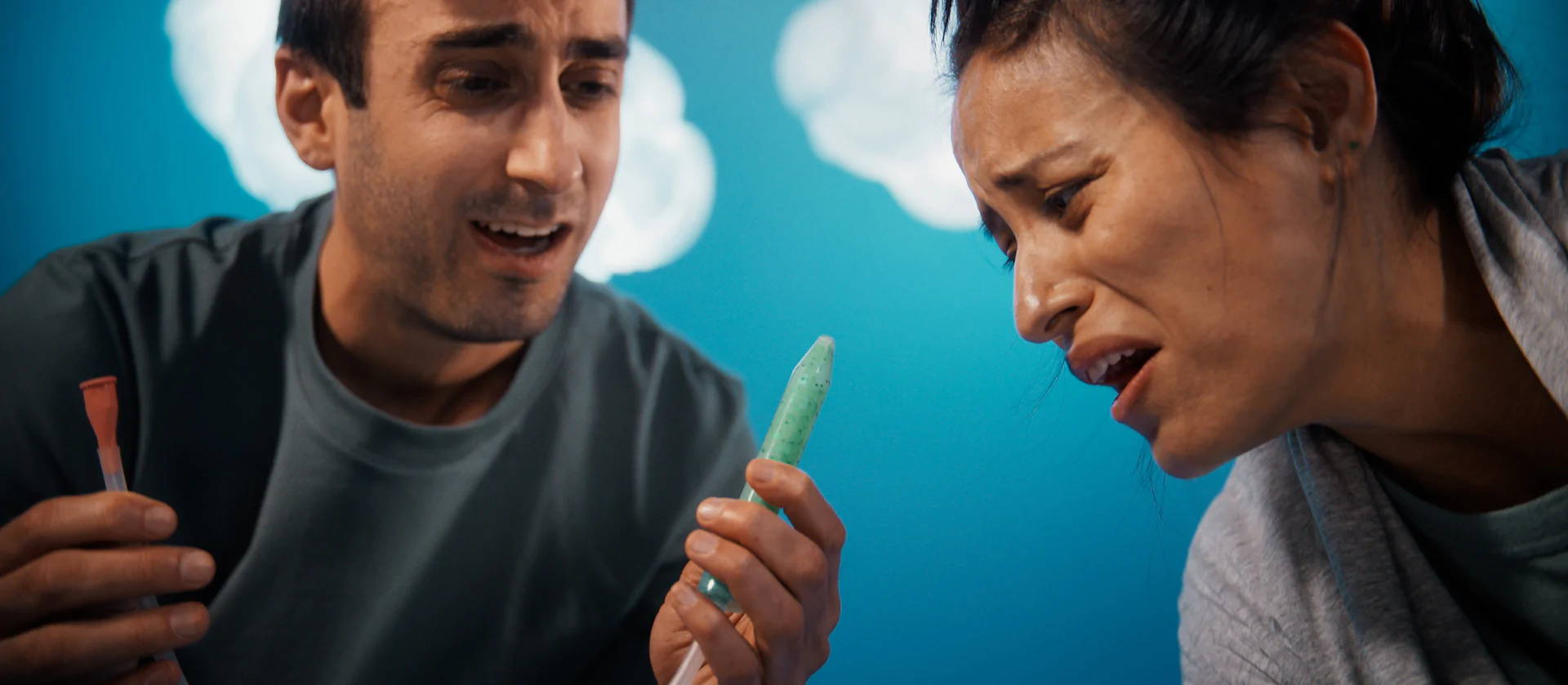 Doctor invented and recommended. Made in Sweden, the Frida NoseFrida is your go-to natural, hygienic baby booger buster. It's totally safe (for parents AND baby), so you can say "sayonara" to snotty noses.
HYGIENIC: Disposable filters are clinically proven to prevent the transfer of mucus or bacterial germs to the snot sucker when clearing stuffy noses. Replace filter after every use.
COMFORTABLE + NON-INVASIVE: NoseFrida creates a seal with the outside of the baby's nostril for gentle snotsucking.
DISHWASHER SAFE: The blue nasal tube, red mouthpiece, and filter cap are top-rack dishwasher safe for easy cleaning.
PEDIATRICIAN RECOMMENDED: BPA + Phthalate-free. Safe for all ages.
BABY REGISTRY ESSENTIAL: Includes 1 NoseFrida and 4 Hygiene Filters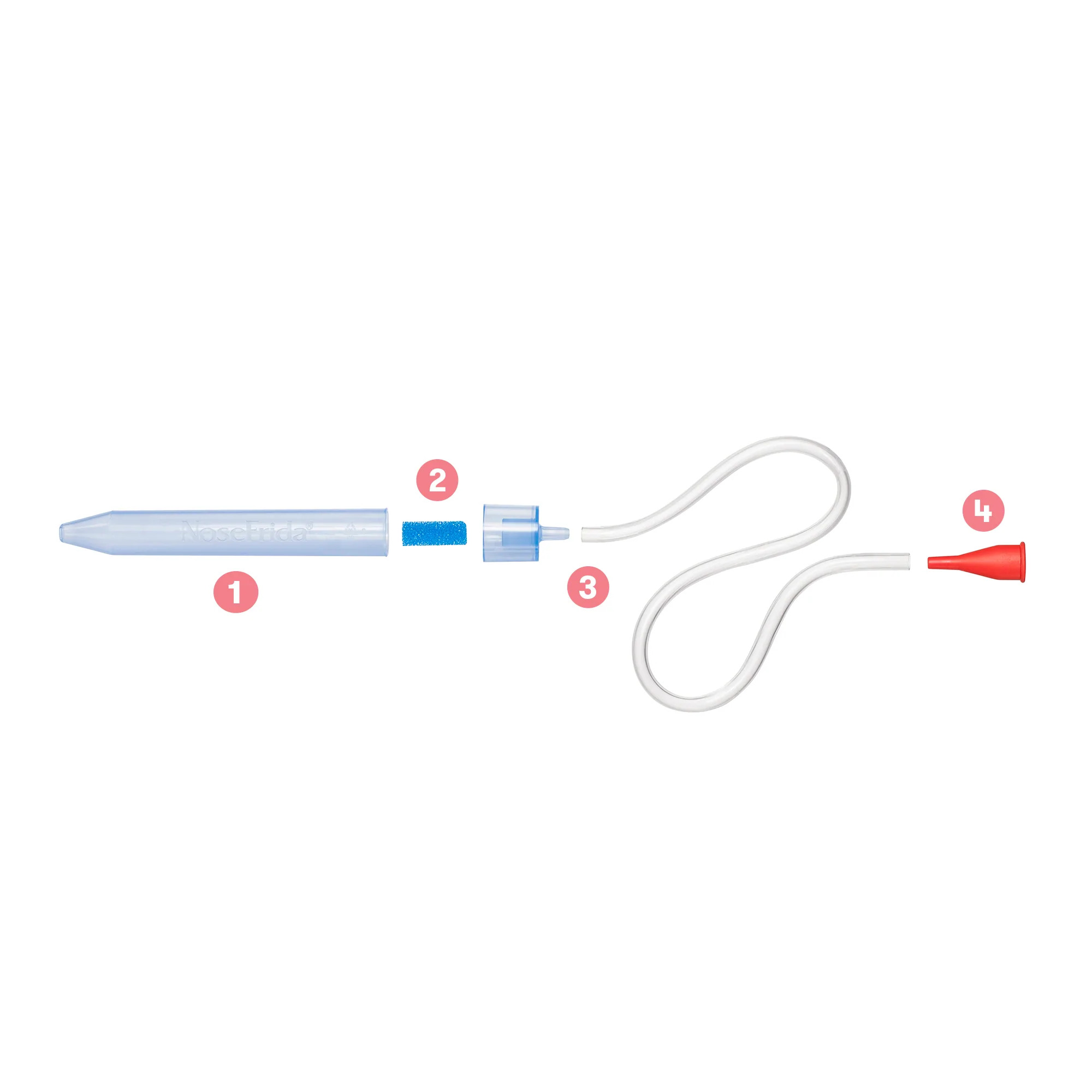 Natural, safe nostril cover


Disposable, 100% hygienic booger catcher


BPA- and phthalate-free mouthpiece*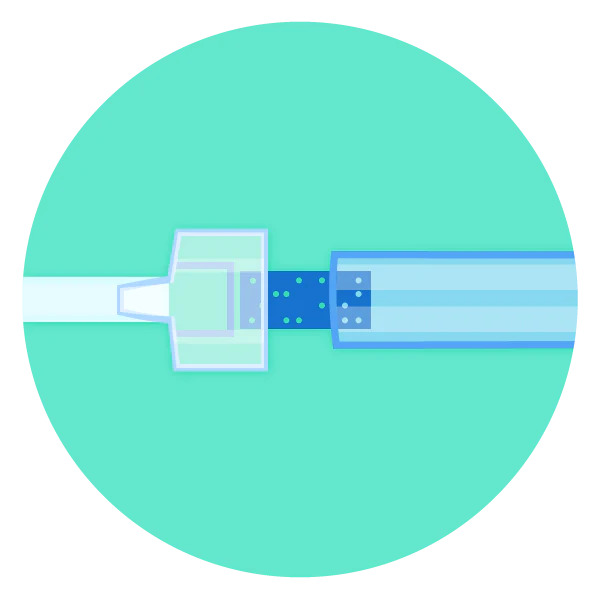 Disposable hygiene filters should be in place to prevent mucus or bacterial transfer.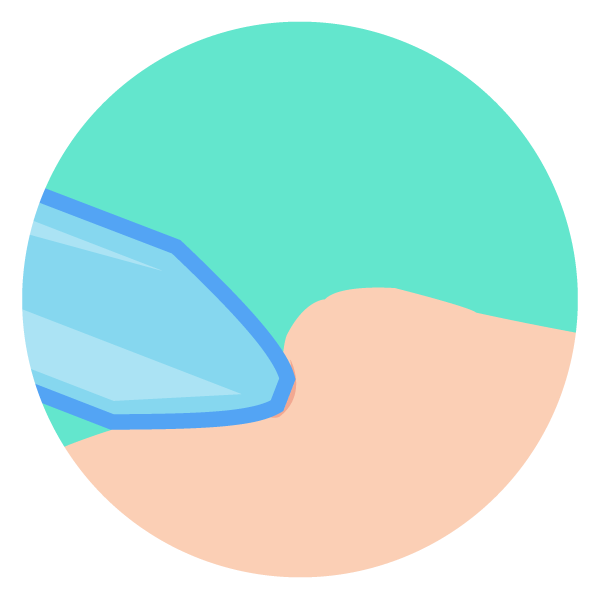 Place large tube against child's nostril(not inside), creating a seal.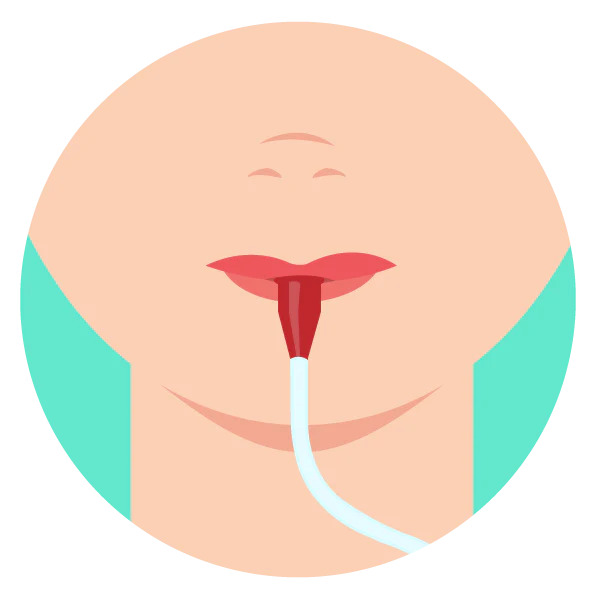 Use red mouthpiece to suck out snot.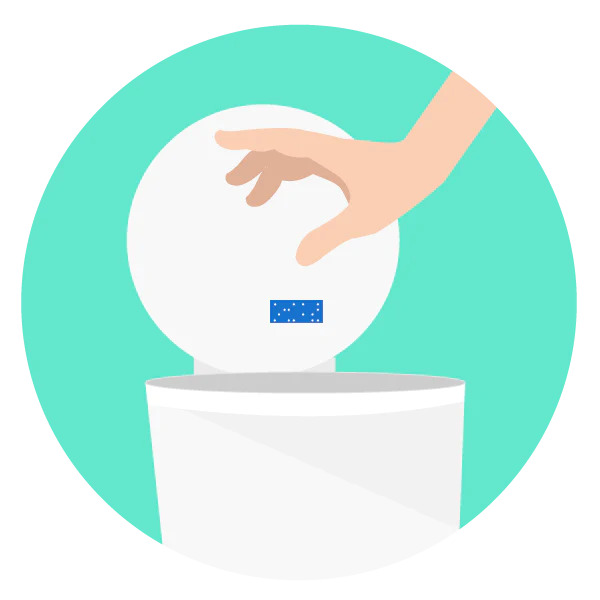 After SnotSucking session, dispose of filter.
Wash large tube with warm soap and water. Clean thin tube with a few drops of rubbing alcohol.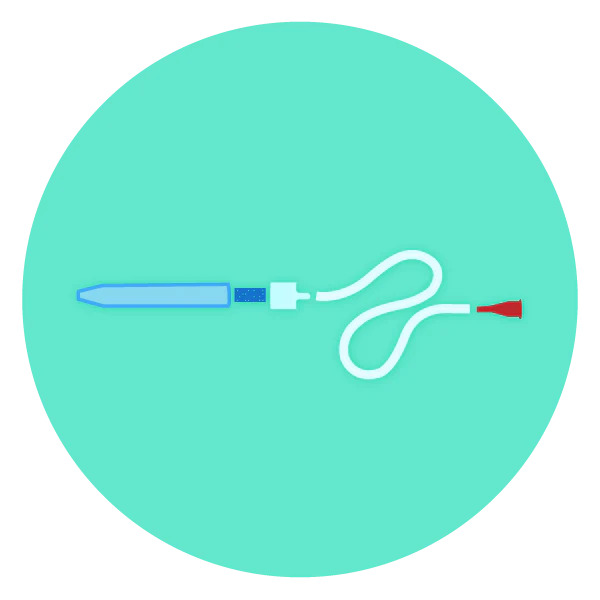 Firmly snap dry pieces together, inserting a new filter for the next use.
Better Said by Experienced Parents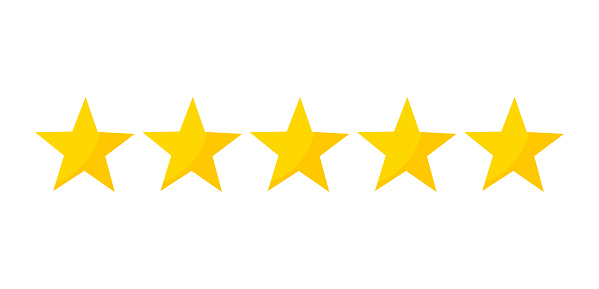 Absolutely amazing! Our 4 week old baby had COVID, and this was the best way to get his congestion out of his nose. He was able to breath freely after each use. Thank you!
- Lisa R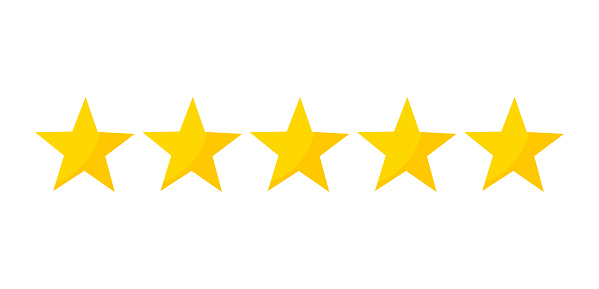 Amazing saved my daughter!
This really saved my daughter a trip to the hospital when she was very sick with a cold and lots of mucus! I couldn't do it with out this !!!! I hope who ever invented this is a millionaire! God bless you !
- Tara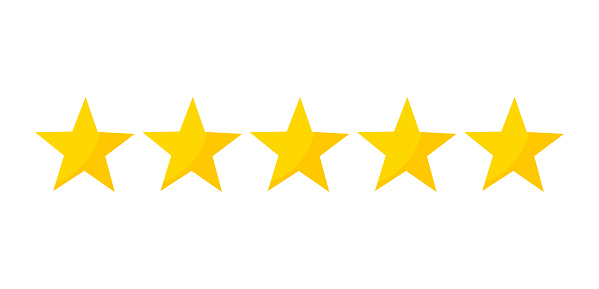 First-Time Mom Must Have!
This has come in handy so many times! It's easy and clean to use come with extra filters and we got it from new-born and still use it at 1. Best way to clear baby's nose! This is a first-time mom must-have!
- khall03