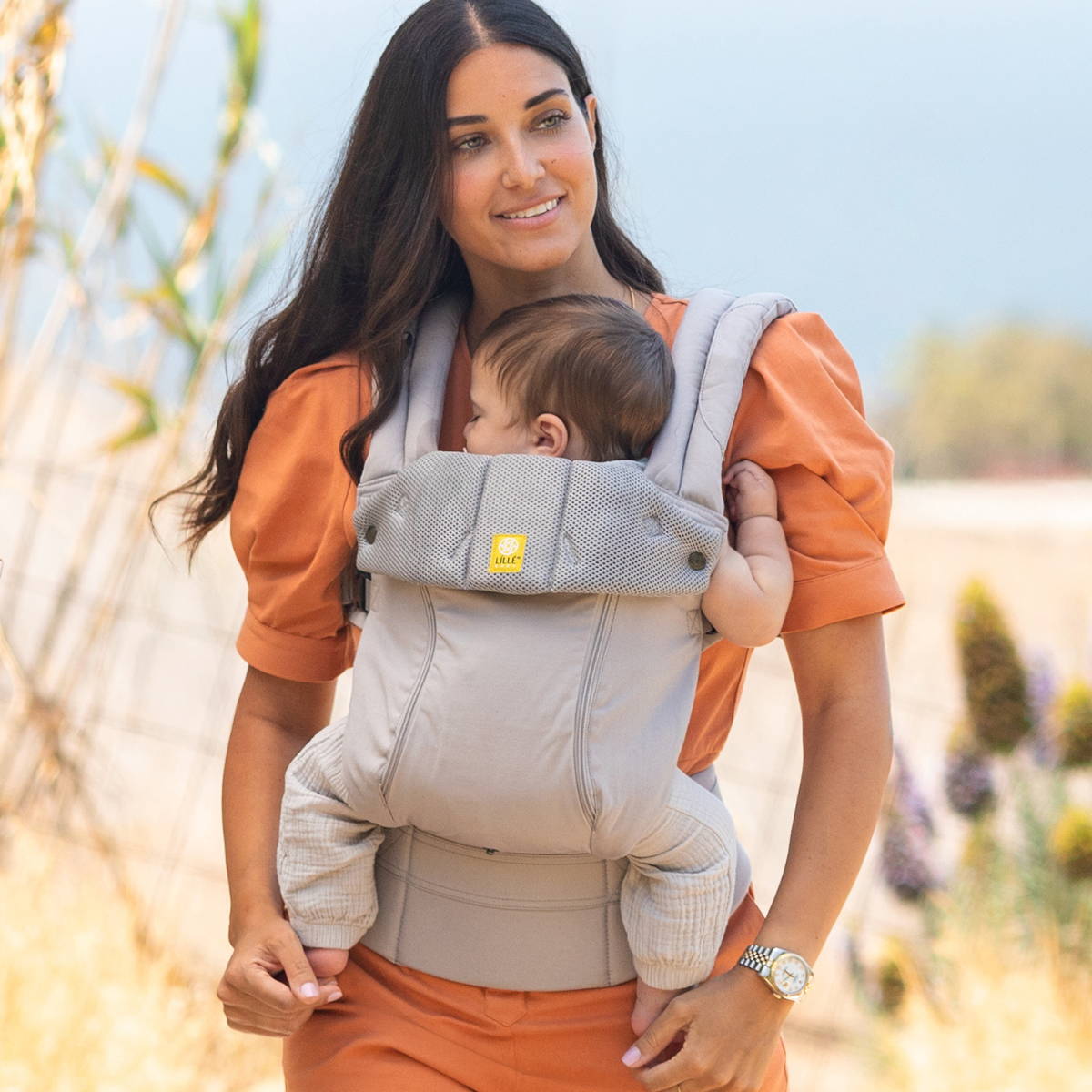 Baby should always be snug and supported with their body held against the wearer - just like you would when you're holding your baby in your arms!

If you feel like you need to hold a hand against your baby it's likely there is slack somewhere in the fabric or straps that needs to be adjusted.

A tight and properly adjusted carrier will feel comfortable and firm with even weight distribution. Ensuring there is no pulling or slack fabric and straps.